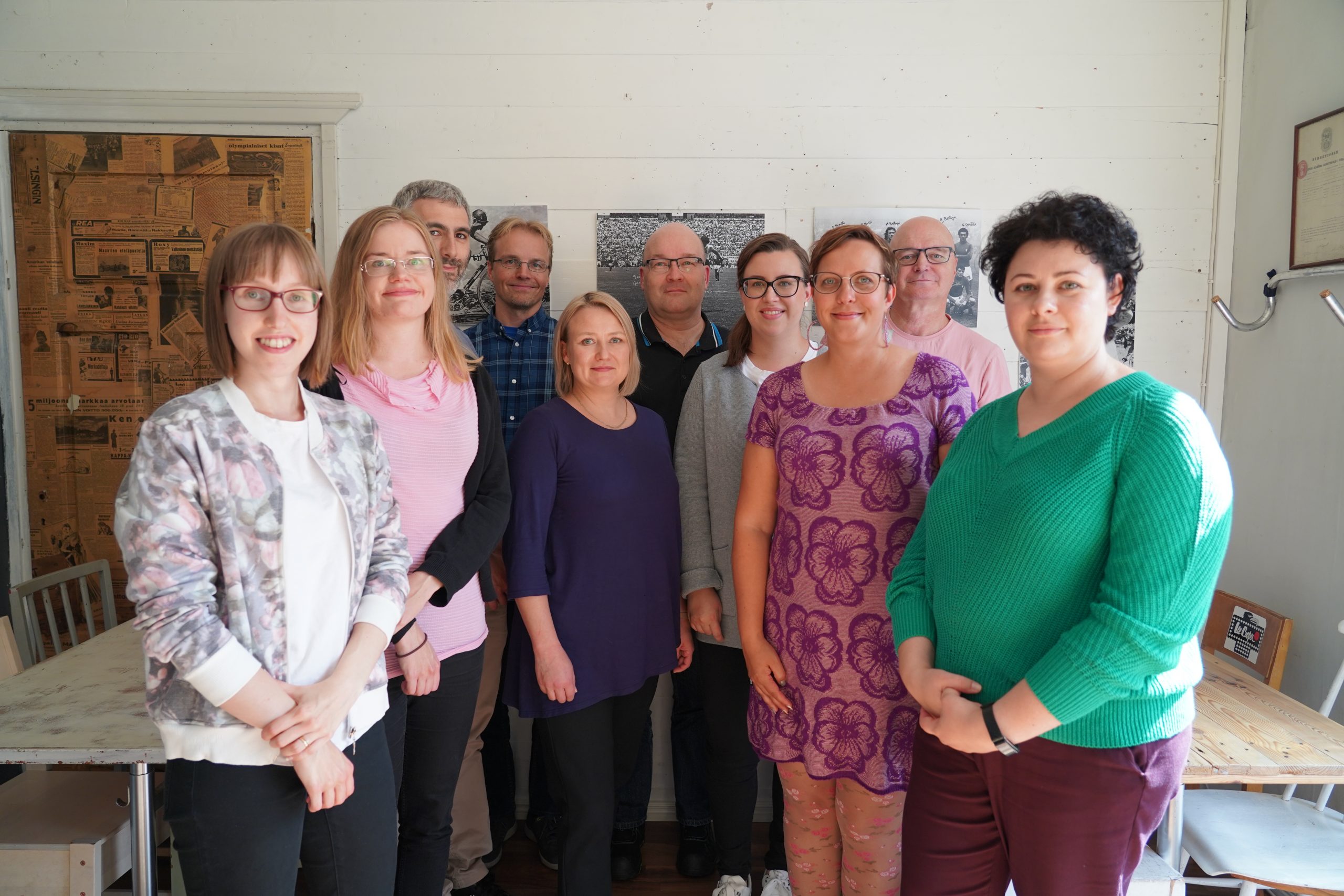 Meet the Smart Urban Business team!
Smart Urban Business research group focuses on combining the Satakunta University of Applied Sciences' diverse themes: resource efficiency and intelligent areas and activities. The main objective is multidisciplinarity and internationality.
The aim is to integrate environmental technology, maritime and logistics as well as service business into urban research. The priorities for action are the Baltic Sea Environment and Namibia.
Team members, projects and contact information
Research Manager, Head of Team; Smart Urban Business
Projects: PortMate, SME Aisle, SataMari, NOAH, COST DAMOCLES, COST WECANet
Contact: minna.keinanen-toivola(at)samk.fi
Projects: COST AMiCI 
Contact: merja.ahonen(at)samk.fi
Projects: Efficient Flow
Contact: olena.de.andres.gonzalez(at)samk.fi
Projects: PortMate
Contact: riitta.dersten(at)samk.fi
Projects: Efficient Flow
Contact: harri.heikkinen(at)samk.fi
Projects: PortMate, SataMari
Contact: teemu.heikkinen(at)samk.fi
Projects: SataMari, SME Aisle
Contact: teija.jarvenpaa(at)samk.fi
Projects: Efficient Flow
Contact: ollipekka.p.kivin(at)samk.fi
Projects: PortMate, EfficientFlow, SME Aisle, COST WECANet
Contact: heikki.koivisto(at)samk.fi
Projects: PortMate
Contact: jere.kuusinen(at)samk.fi
Projects: Efficient Flow
Contact: janne.2.lahtinen(at)samk.fi
Projects: PortMate, LEF China Network
Contact: alberto.lanzanova(at)samk.fi
Projects: SataMari
Contact: petri.lahde(at)samk.fi
Projects: PortMate
Contact: marko.mikkola(at)samk.fi
Projects: Efficient Flow
Contact: jari.m.mustonen(at)samk.fi
Projects: Efficient Flow
Contact: anssi.pajala(at)samk.fi
Projects: NOAH, PortMate, COST AMiCI
Contact: hanna.rissanen(at)samk.fi
Projects: PortMate
Contact: ninna.roos(at)samk.fi
Projects: SME Aisle

Contact: nina.savela(at).samk.fi